Ban On Community Celebration Of Ganesh Puja In Twin City Challenged In Orissa HC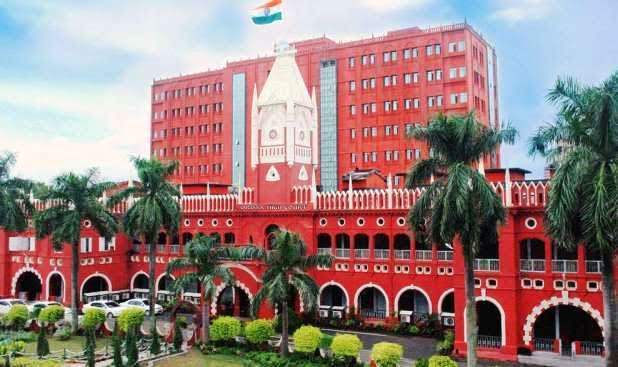 Bhubaneswar: A public interest litigation (PIL) has been filed in the Orissa High Court challenging the ban imposed on community celebration of Ganesh Puja in the twin cities of Bhubaneswar and Cuttack by the Commissioner of Police Bhubaneswar-Cuttack.
The petitioner one Sibendra Kumar Hati (65) of Buxi Bazar, Baniasahi, Cuttack who is also the President of Cuttack Nagar Budha Ganesh Committee has challenged the order to stop Ganesh Puja at Cuttack and Bhubaneswar terming it as illegal and arbitrary action.
Hati while seeking appropriate action from the court has called the order as violation of fundamental rights and customs.
In the PIL, Chief Secretary, Special Relief Commissioner, Commissioner of Police Bhubaneswar-Cuttack, Collector-cum-District Magistrate Cuttack, DCP Cuttack, Commissioner of Cuttack Municipal Corporation and DGP Odisha have been named as respondents.
The petitioner has cited that Ganesh Puja is a famous festival of Cuttack and Bhubaneswar and has added that worship of Shri Budha Ganesh of Buxi Bazar Baniasahi has been continuing for more than 600 years.
Hati has said that Ganesh Puja has been continuing at Cuttack town in different sahi and clubs for more than 40 years besides in some old peeths and in about 17 to 20 places more than 400 years.
He has pointed out that Ganesh Puja is the starting of all pujas at Cuttack town and also Bhubaneswar.
The petitioner has prayed the court for quashing of the order of the Commissioner of Police terming it as illegal, arbitrary and unconstitutional and issue direction to allow to do religious practices for Ganesh Puja at Ganesh Mandaps of twin city Cuttack and Bhubaneswar with restrictions of social distancing using mask and gathering of 10 / 20 persons without sound and procession etc. at the time of customary Puja and immersion without public gathering.
It is worth mentioning here that the Commissionerate Police on Thursday last said that no community Ganesh puja will be allowed this year in view of the Covid-19 pandemic and had added that no permission has been given to puja mandaps in Cuttack and Bhubaneswar to celebrate Ganesh Chaturthi on August 22…