OCA Affiliated Units Ticket Sale India Vs South Africa T-20 International
CricketMatchon 12JUNE2022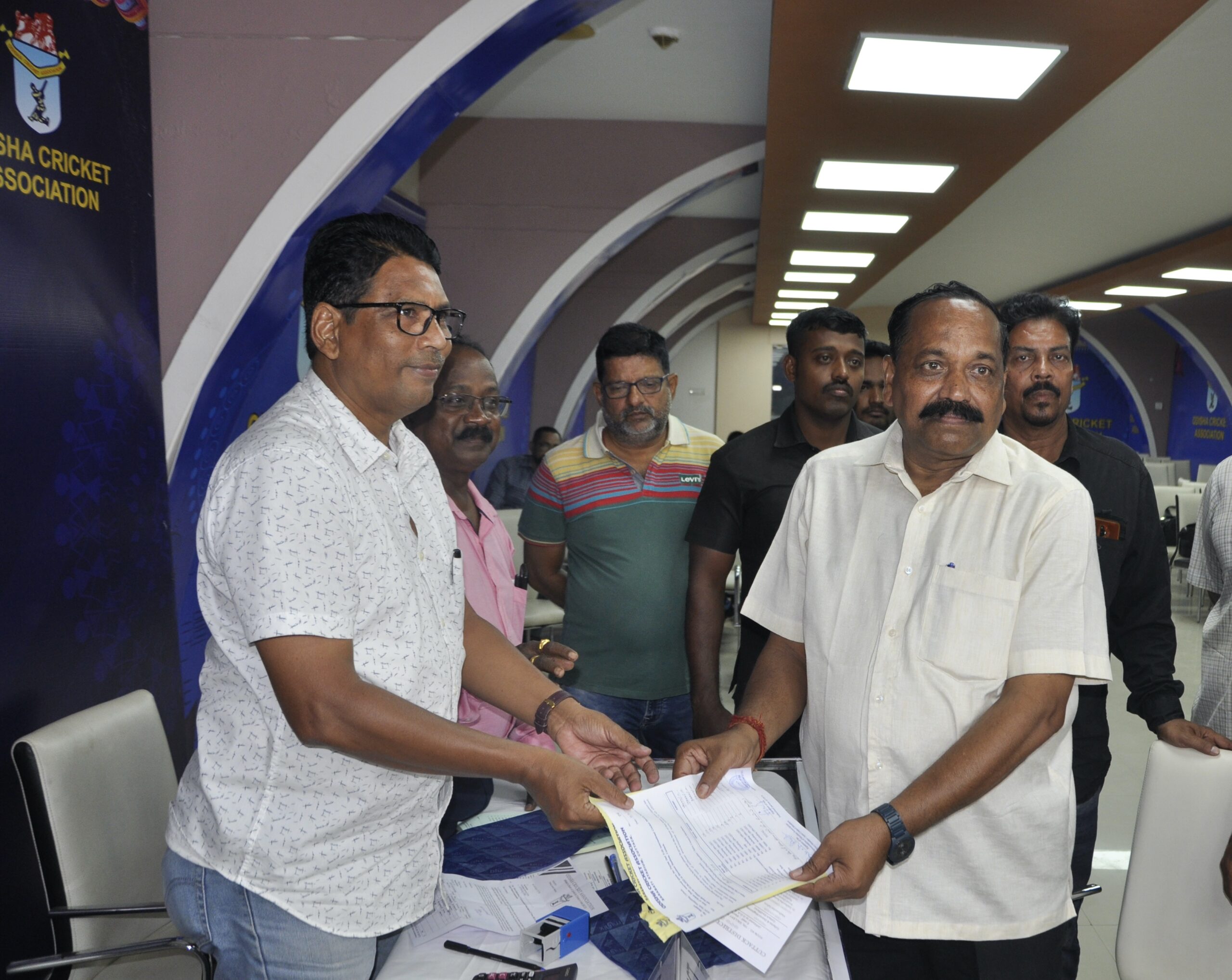 Cuttack: Today the tickets for the Affiliated Units of Odisha Cricket Association went for sale this morning as per the schedule.
This ticket sale started at OCA Conference Hall 10:00 AM in the morning and was closed in the evening at 6:00 PM – with the banking partner HDFC and other officials validating the ticketing process.
The Ticket sale for affiliated units will continue to the 2nd day tomorrow (8th June 2022) at the same timings.
The first offline ticket was inaugurated by Shri Naveen Patnaik (Hon'ble Chief Minister of Odisha) yesterday at the CM's Residence in presence of Shri Pankaj Lochan Mohanty (President, OCA), Shri
Sanjay Behera (Secretary, OCA), Shri Deepak Kumar Singh (Zonal Head, HDFC Bank Odisha) & Shri Animesh Biswal (Cluster Head, HDFC Bank, Odisha).
Following the same pattern the opening quota ticket was bought by Shri Subash Singh (Mayor, Cuttack) authorised representative of Cuttack District Athletic Association and then it followed with members from affiliated units.